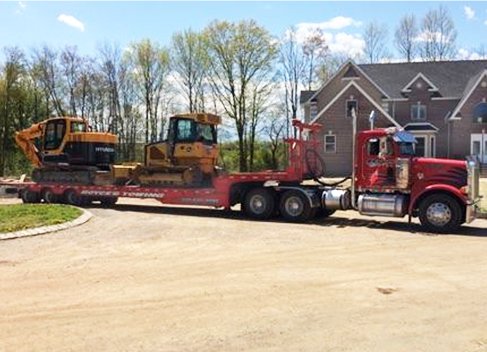 – Light-duty Roadside Assistance — roadside assistance for automobiles and light trucks with services that include jumpstarts, fuel, lockouts and tire changes
– Heavy-duty Roadside Assistance — Our heavy-duty road service includes jumpstarts, pull starts and fuel delivery.
– Transport — Our 51-foot Landoll traveling axle trailer can haul construction equipment, excavators, skid steer loaders, backhoes, loaders, forklifts, man lifts, shipping containers and more. Contact us for your hauling and transport needs.
– Storage – We have a secure storage facility that is lighted, fenced and video monitored. (Please note that after-hour releases are available for an additional fee.)

Dennis Boyce Towing
64 U.S. 9 Morganville, NJ 07751
Towing Hours
Mon-Fri: 6am- 10pm
Sat, Sun : 7am – 8pm
Cards Accepted:


Vehicle Pick Up Hours: Mon.to Fri. 8am-5pm
(30 minute call ahead required. Please note that after-hour releases are available for an additional fee. All municipality impounded vehicles require release from municipality.)